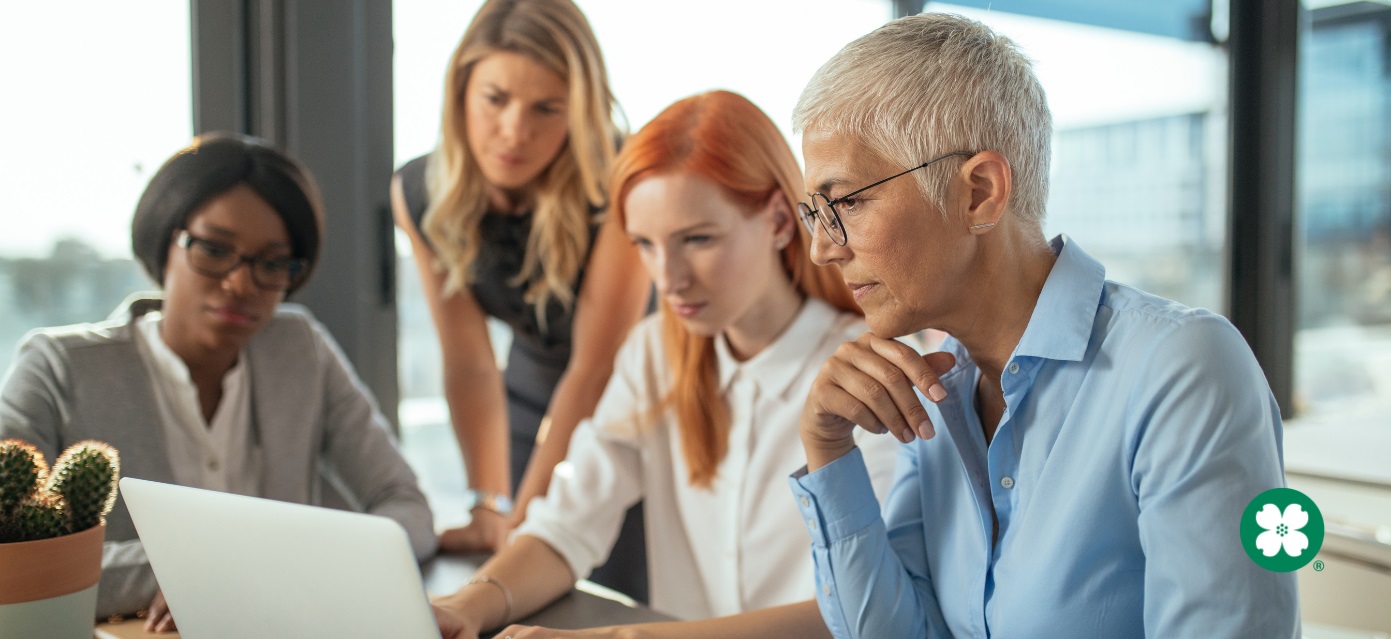 Socially responsible investing is growing. Here are four ways to invest while supporting the success and advancement of women in the financial industry.
Socially responsible investing is growing in popularity. More and more, investors are wanting to use their investment dollars for a greater good. One of these causes is supporting women-run businesses. Here are four ways to invest while supporting the success and advancement of women in the financial industry.
Invest in Yourself
When it comes to investing, it can be intimidating to know where to start. It's common for women to not be as confident in their investing acumen. However, women are more likely to spend more time researching investments, and thoroughly weigh the risk associated. In addition, women can be more likely to stay calm during a down market. This can result in better outcomes for your investments. Keeping that in mind, have the confidence to start your own investment account! According to Forbes, because women are more likely to have good age-based asset allocations, they can achieve proper diversification to protect funds, regardless of the market condition. This can help you hold investments for a longer term, which can help manage portfolio volatility during a down market.
Think about your long-term investing strategy. Women generally have longer lifespans, making it important to save more for retirement. Any amount you invest is better than not investing at all. You've probably already heard it, but the sooner you can save for retirement, the better off you'll be. Check out these three ways women can save for retirement.
The main points to remember when it comes to investing are:
Look at your goals and start a financial plan
The sooner you can start investing, the better
Have a diverse portfolio that aligns with your risk comfort level
Know how much you're paying in fees and taxes
Have a plan to offset losses
Review and update your portfolio regularly
Stay focused on your plan
Funds that Benefit Women
In recent years, more mutual funds and exchange traded funds (EFTs) emerged, pledging to invest in either businesses ran by women, or companies that support gender equality. Socially responsible investing (SRI) is an investing strategy which aims to produce both social change and financial returns for an investor. Investing funds are graded using ESG factors, which stands for environmental, social, and corporate governance. The higher the score is for social and governance, may indicate a company has diverse leadership or equal employment opportunities. ESG funds are a collection of multiple stocks grouped together. Aside from the social impact, these funds have the potential for increased performance and reduced risk. Since there are multiple stocks in a share, your risk is lessened in the event one of the companies goes under.
Donate or Lend
Aside from investing, there are other ways to support women-focused stocks with your portfolio. Different crowdfunding platforms exist to support female entrepreneurs. For example, the platform iFundWomen uses a pay-it-forward model to facilitate needed capital to female businesswomen. In addition, there are microloan sites which help women in poverty start their own businesses, generate income, and receive an education. Talk to your financial advisor about what options are available, and how it can work alongside your portfolio.
Work with a Female Financial Advisor
It's no secret finance is a male-dominated industry. However, there can be many advantages to working with a female advisor. If you're a female, it can be helpful to have an advisor who shares your worldview, and understands the challenges you face. In addition, working with a female advisor can monetarily support them, allowing them to continue making advancements in the industry. At Central Investment Advisors, we are proud to have many talented and qualified female advisors ready to serve you.
Central Investment Women Advisors
Regardless of gender, it's important to have an advisor whose investing philosophy aligns with yours, and is dedicated to helping you pursue your goals. We're here to help you make the most of your money. Financial advice is not "one size fits all" – contact us to see how we can help meet your needs.
Investing involves risk including the potential loss of principal. No investment strategy can guarantee a profit or protect against a loss. Socially Responsible Investing (SRI)/ Environmental Social Governance (ESG) investing has certain risks based on the fact that the criteria excludes securities of certain issuers for non-financial reasons and, therefore, investors may forgo some market opportunities and the universe of investments available will be smaller.
Category: Investing