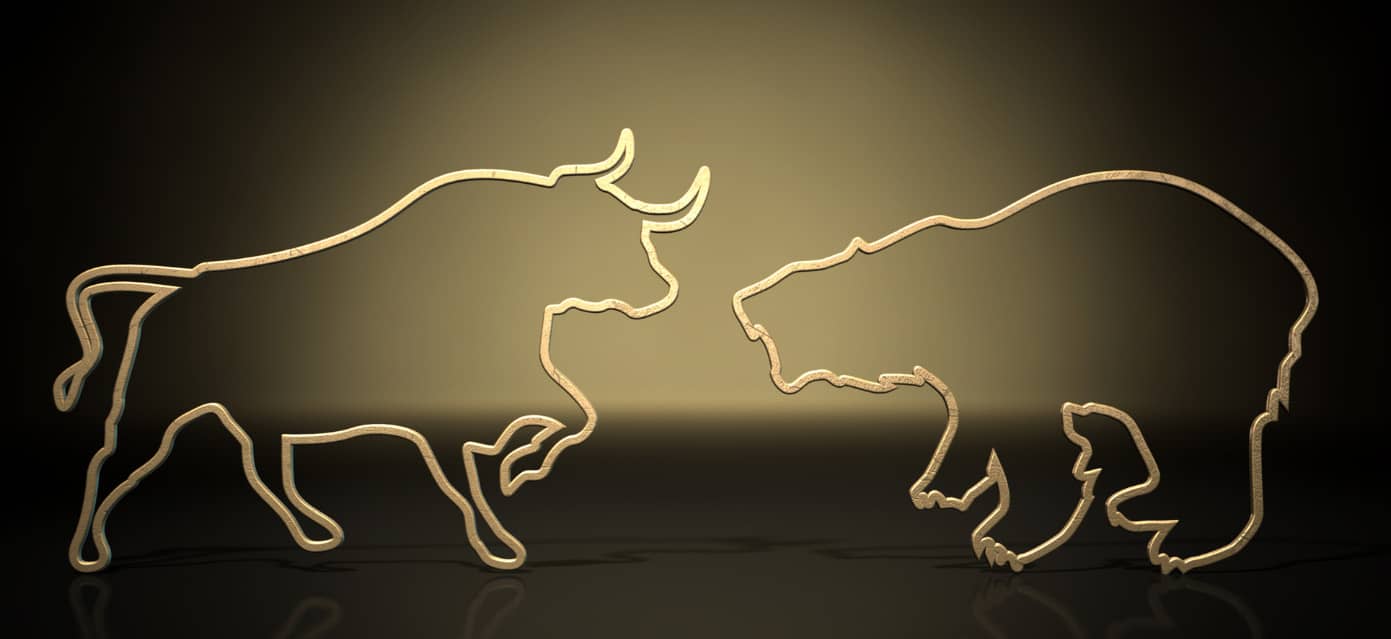 Bear markets can be a stressful and unknowing time. Check out these ways to make sure your portfolio is in check during a market downfall.
Check out these 7 tips for what to do during a bear market.
As Sir Isaac Newton said, "What goes up must come down" and unfortunately that also applies to the stock market. However, just because we know this to be true doesn't make watching your portfolio fall any easier. The silver lining is the knowledge that this isn't the first time, nor will it be the last, and we have past experience to guide us through this current Bear Market.
What is a Bear Market?
A bear market is when a long lasting drop in investments occurs, usually before or after the economy moves into recession. During this time, investors watch economic signals such as hiring, wages, inflation, and interest rates. If they see the economy shrinking, investors predict corporate profits to decline. As a result, they sell stocks. A bear market can mean unemployment rates will increase and a tougher economy is in the near future.
There have been more than 14 bear markets in the S&P 500 since 1926 and on average, they last less than one year1. There are steps you can take to hedge against a down market and avoid making costly emotion-driven mistakes.
Sources:
7 Tips on How to Survive in a Bear Market, ml.com
10 Things You Should Know About Bear Markets, hartfordfunds.com
Investing involves risk including the potential loss of principal. No investment strategy can guarantee a profit or protect against a loss. Past performance is not a guarantee of future results. The Standard & Poor's 500 (S&P500) is an unmanaged index generally representative of the U.S. Stock Market and cannot be investment in directly.

There is no guarantee that a diversified portfolio will outperform a non-diversified portfolio. Diversification does not protect against a risk; it is a method used to help manage portfolio volatility. There is no guarantee that companies that can issue dividends will declare, continue to pay, or increase dividends.

This material may contain forward looking statements and projections; there are no guarantees that these results will be achieved.
Category: Investing