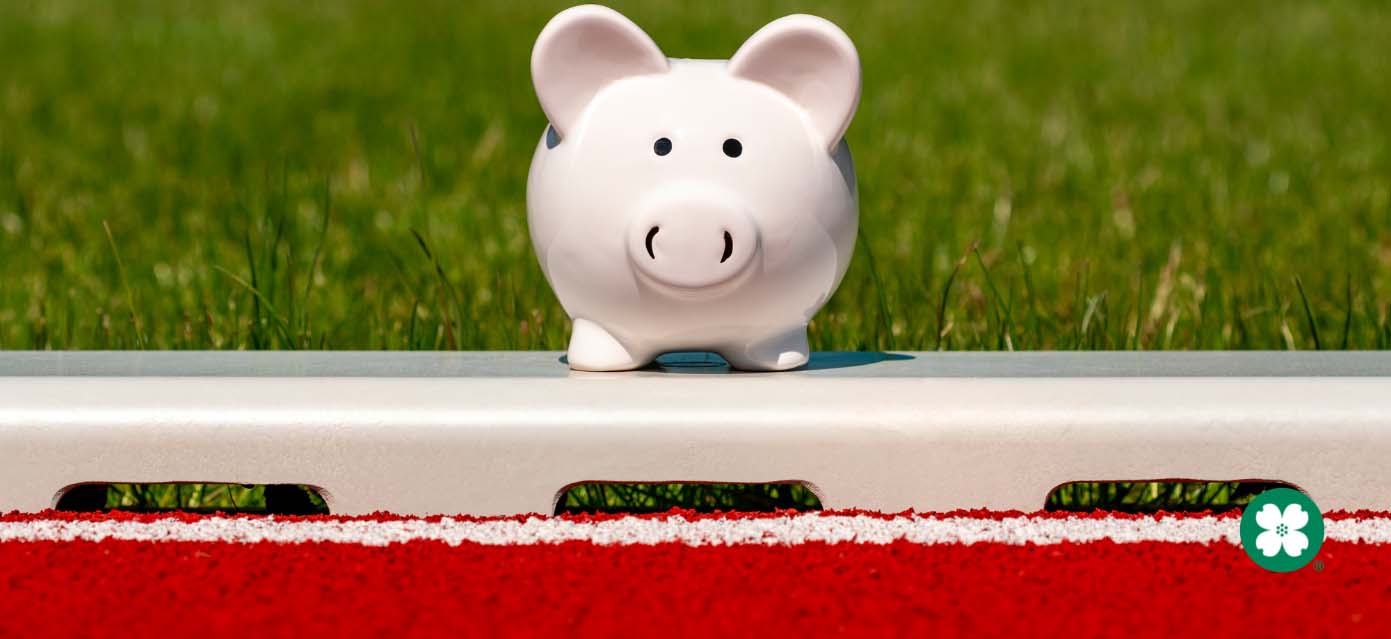 Keith Cash, former NFL Kansas City Chiefs player, talks your financial game plan and investing lessons learned from football. Here's what to know.
A considerable amount of professional athletes go bankrupt or fall into financial stress within just a few years of retirement. Unfortunately, this happens to some athletes just after two years of retirement. Even if you're not a former athlete, there are many lessons to learn from professional athletes' financial red flags.
At Central Investment Advisors, we are thrilled to have Keith Cash, former NFL Kansas City Chiefs football player, on our team! We sat down with Keith to talk about financial planning and your game plan. Here's what you need to know.
"I love this time of year! The dog days of summer are behind us. The leaves are turning, the temperatures are dropping, and a football game is on almost every day of the week. It reminds me of my time roaming the football field for the KC Chiefs in the 90's. My coach, Marty Schottenheimer, started the year with a long-term goal of winning our conference, making the playoffs, and putting ourselves in the best position to make a run at the Superbowl." Cash said. Starting a financial plan may not be as physical as football, but it certainly takes strategy and teamwork. When thinking about your long-term goals and current portfolio, here are a few things to consider.
Have a Financial Game Plan
In thinking about the roadmap for your money, it's important to understand the strategy behind the planning. When talking about coach Marty Schottenheimer, who was inducted into the Kansas City Chiefs Hall of Fame in 2010, Cash continues, "Every week he would deliver a game plan and expected the team to execute the plan. Oftentimes we would go over the strategy behind the game plan, so that we understood why this plan gave us the best opportunity to succeed." Sitting down to discuss saving and investing options, inflation, Social Security benefits, your longevity, and health care expenses are all part of your game plan. Consider keeping a document for budgeting to track all income and expenses.
Think Long-Term
Many professional athletes receive a large salary for only a few years. They may also receive a large windfall, like a signing bonus. However, this money needs to last until retirement and thereafter. In addition, athletes can get hurt and must consider how an injury will affect their money. Because the earnings window is shorter, it's important to keep spending within means, invest sooner, have a diverse portfolio, and stay focused on the financial game plan.
While your earnings window may be closer to 30 to 50 years, the principles are still true for you. What does your longer plan look like? Spending time with family? Traveling or hobbies? Similar to an unexpected injury for an athlete, how much are you saving for healthcare or emergencies? Thinking long-term and planning can give you a better chance to pursue it. Your retirement plan should include enough money to pay for purchases that go beyond your basic needs. Start by identifying your unique goals, including the needs you must have, and the wants you would like to have.
Create a Back-Up Plan
It's easy to enjoy the game when things are going your way, but what happens if your team is down six points in the final two minutes of game play? Being able to make changes to your plan and adjust your strategy is the key to success. Cash said, "At halftime, adjustments were made based on what was going on in the game. Oftentimes a back-up plan had to be implemented based on the conditions of the game."
Similar to coach Marty Schottenheimer, you may need to evaluate and adjust your financial plan. It's important to regularly meet with your advisor to assess your needs and make sure your financial game plan is on track. Whether it's a varying market, lower returns than expected, or a down portfolio in the first year of retirement, having a specific back-up plan will help keep things on goal.
Don't Invest in What you Don't Understand
It's wise to have a basic understanding of how an asset works before investing in it. If it's too complicated or difficult to understand, just move on to the next. You've likely heard what happened to Warren Buffet, missing out on an opportunity to invest in Amazon.com, Inc. and Alphabet Inc. subsidiary Google. Because he didn't understand how Google would produce a profitable and durable competitive advantage over its peers. However, it's understandable for someone not to invest in things they don't fully understand. Which is why you may want a teammate for any questions you have during retirement.
Or on the flip side, seen stories about professional athletes receiving pitches for potential business opportunities, and not really understanding some aspects, and ending up losing money. Proposals that sound too good to be true, probably are. Anything offering a great return may do so for a reason – usually drastically increased risk.
Get a Good Coach: Financial Advisor
Just like a good coach offers support, is knowledgeable, patient, and communicates clearly, a financial advisor should do the same for you and your finances. A coach-client relationship based on mutual pursuit of goals can be winning. When searching for an advisor, you're looking for someone trustworthy, is transparent with you, and who can help you meet your goals.
Consider working with a fiduciary and ask these questions when choosing a financial advisor. Having an advisor whose investing philosophy matches yours, makes all the difference. About football and investing, Cash continues, "We won a lot more games than we lost. I use the same lessons I learned from Marty with the clients I serve."
We're ready to help guide you toward your goals! To figure out what's right for you, we'll identify and help prioritize your short and long-term goals. From deploying other aspects of your plan, to funding a savings option, we're with you every step of the way. It's quick and easy to start, contact us!
Contact Keith to start the process
The information provided in these articles is intended for informational purposes only. It is not to be construed as the opinion of Central Bancompany, Inc., and/or its subsidiaries and does not imply endorsement or support of any of the mentioned information, products, services, or providers. All information presented is without any representation, guaranty, or warranty regarding the accuracy, relevance, or completeness of the information.
Category: Investing