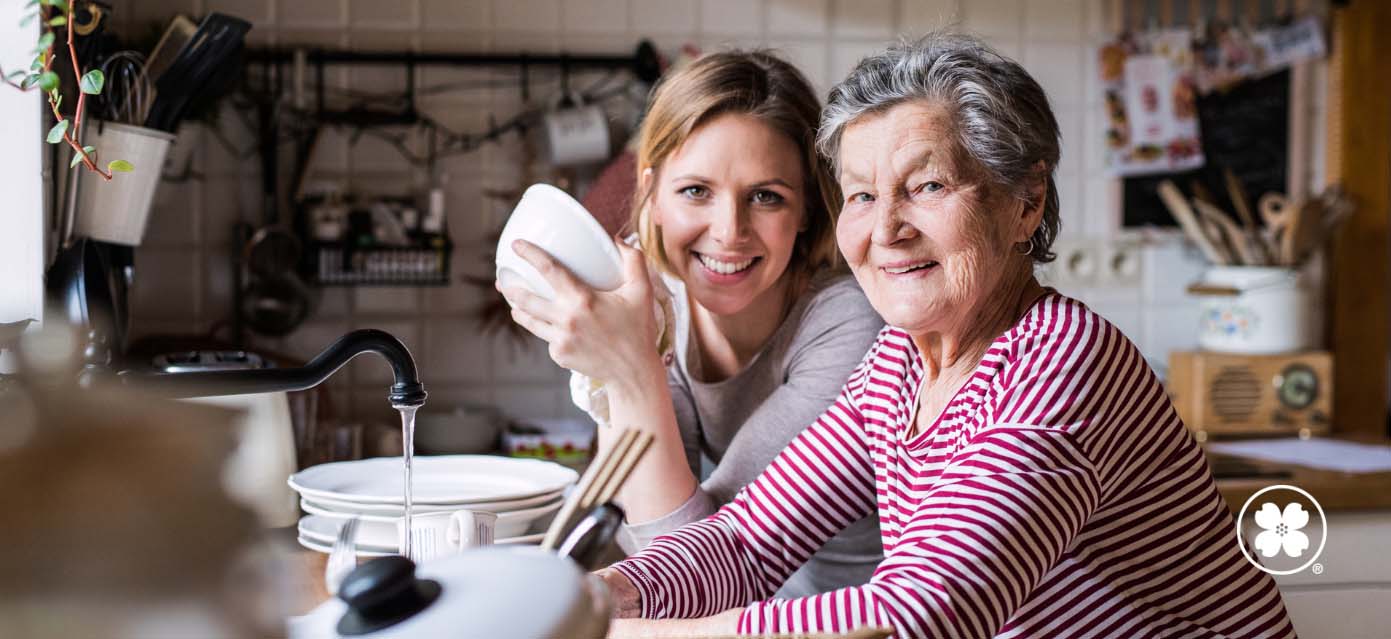 As people get older, they may need help paying bills and managing finances. Here's how to develop a financial plan and choosing a financial advocate.
As many people get older, they may need help with paying bills and managing finances
Regardless of health status, many people need assistance with managing money as they get older. Here's how to develop a financial plan and choose a financial advocate.
What is a financial advocate?
A financial advocate is someone you choose to manage money matters, including paying bills, managing property, and handling taxes. A financial advocate may be your spouse, adult child, close friend, or paid professional. It's important to choose someone trustworthy, as they will have a say over your finances. You should have an advocate who understands what matters to you and who will step in if necessary.
A financial advocate can help you with:
Making bill payments
Applying for benefits
Managing property
Filing insurance claims
Paying taxes
Managing retirement savings
Steps to financial advocacy
The sooner you can plan for the future, the better. A popular age to come up with a financial advocacy plan is around age 65, but don't worry if you're past that age. No matter where you are in the planning process, here are a few steps to implementing a financial advocacy plan.
Pick a trusted financial advocate

Your financial advocate is responsible for many different financial tasks. There are a few tasks mentioned above, but the list can go on to include:

Paying for items you need, like groceries and essentials
Figure out insurance policies and claims
Pay back money you owe, such as credit cards or loans
Stay informed on your checking account and savings account balances
Manage your retirement and investment portfolio
Interview, hire, and pay for professional services
Manage your property
File and pay your taxes
Donate to charities of your choice
Store your financial records securely
Manage your funds

This list is a snapshot of the control a financial advocate has over your finances. When choosing the right advocate, look for someone who is trustworthy, understands your financial needs, and is reliable. In addition, you need someone who is a smart decision-maker, has good communication skills, and is a good listener.

Above all, you need someone who will put your needs first. You might have heard scary stories of financial advocates taking advantage of the people they help. Be sure to avoid choosing someone dishonest or secretive, likes to gamble or owes money, and is unable to pay bills on time.

So, who do you choose as a financial advocate? Many people start with family, and see if there is anyone related who can manage money. Whether it's an adult child, niece/nephew, cousin, or sibling, it's a good idea to choose a person younger than you. You could choose a spouse, but there may be a time when either of you will not be able to manage finances due to health issues. If you don't have someone in mind, consider working with a paid professional. Such as a trust officer, attorney, or a certified accountant.

Organize financial information

When you decide on who will manage your money, it's time to organize and clean up your financial information. Your financial advocate will need to know your sources of income, debt, and other money needs. We've created this free checklist to help you organize your family records. Specifically, you'll want to be sure to include:

Name of financial institutions and insurance companies you use. Be sure to include any contact information of representatives or agents assigned to your account
Account number(s)
Estimate of the account value
Login information (usernames and passwords) for online accounts
Include the date you complied this financial information. It's important to regularly review this information and keep the information up to date

When you have this information collected, the next question is where to store it. Traditionally, you might keep paper files locked in a safe. However, there are a few downsides to storing information this way: greater risk of theft, fire or water damage, lost keys or combination, advocates need access via key or combination, and it may be more difficult to update information.

On the other side, you may consider storing this information electronically using a protected cloud storage account. These storage accounts include Google Drive, DropBox, OneDrive, or iCloud. The advantages are ease of access from your smartphone or computer, and some of these accounts have the option of additional features to protect your information. There are a few potential downsides to consider – advocate needs login information, and you may need to pay for cloud storage.

Set expectations with financial advocate

Now that you've mapped out your finances, it's time to start a conversation with your advocate and explain what you're needing from them. In addition, this is a good opportunity for the advocate to ask questions and see if they agree to playing the role you need. Whether it's during a long drive, after a meal, or during a phone call, it's best to start the conversation when you're alone with your advocate and have the time to talk. While every conversation is a little bit different, the main points to share are:

How you're considering longer term money management
You're starting to get your affairs in order
Ask if they would be willing to help manage your money if it ever becomes too much for you to maintain

It's important to remember if your financial advocate is a family member or someone close to you, they may react with questions or uncertainty. The main point to remind your loved ones, is this is for the benefit of all involved and it's nothing to be afraid of. It doesn't mean you're sick or unwell, it simply means you're planning for the future and if there is a time when you won't be able to maintain your finances.

Explain money management needs

When your financial advocate agrees to manage your money, it's time to be specific with where your financial information is located and how to access it, and specific requests for how you want your money handled. Your advocate will have a better idea on how to make financial decisions if they understand what is important to you. Keep in mind, conversations about money and expectations with your financial advocate should get easier over time.

Officially appoint advocate under Power of Attorney

Before your financial advocate can act on your behalf, they need the legal authority to do so. This happens when they become a financial Power of Attorney (POA). A financial power of attorney is a legal document giving someone else the right to make decisions for you about your money and property. In the legal documents, your advocate is referred to as the "agent," and you are the "principal." Your agent has the power to act for you, even when you can no longer make decisions on your own. A financial power of attorney is different than a health care power of attorney. Financial POA is about financial decisions, and medical POA is regarding medical care and treatment decisions.

Move money management to advocate

Now that you've collected all your information and appointed a financial advocate who is now your POA, when is it time for them to manage your money? Everyone ages at a different pace, so it can be difficult to know when the time is right. Consider working with your advocate to develop a "warning system" for signs it's time. Discuss this plan with your doctor and trusted family, who can alert you if they notice signs it's time to get your financial advocate to help. Every situation is different, and there isn't a "one size fits all" strategy for financial advocacy. Look at your situation and needs, and evaluate what's important to you, so you can feel comfortable knowing your money is in good hands. Also, remember you can request your advocate prepare a summary accounting document for you to review, whether it's annually or whatever timeframe works for you.
Trusted financial advisor
This can be an emotional, uncertain, and confusing time. As always, we're here to help answer any questions you have. Please contact us if we can be of assistance
The information provided in these articles is intended for informational purposes only. It is not to be construed as the opinion of Central Bancompany, Inc., and/or its subsidiaries and does not imply endorsement or support of any of the mentioned information, products, services, or providers. All information presented is without any representation, guaranty, or warranty regarding the accuracy, relevance, or completeness of the information.
Category: Wealth Planning