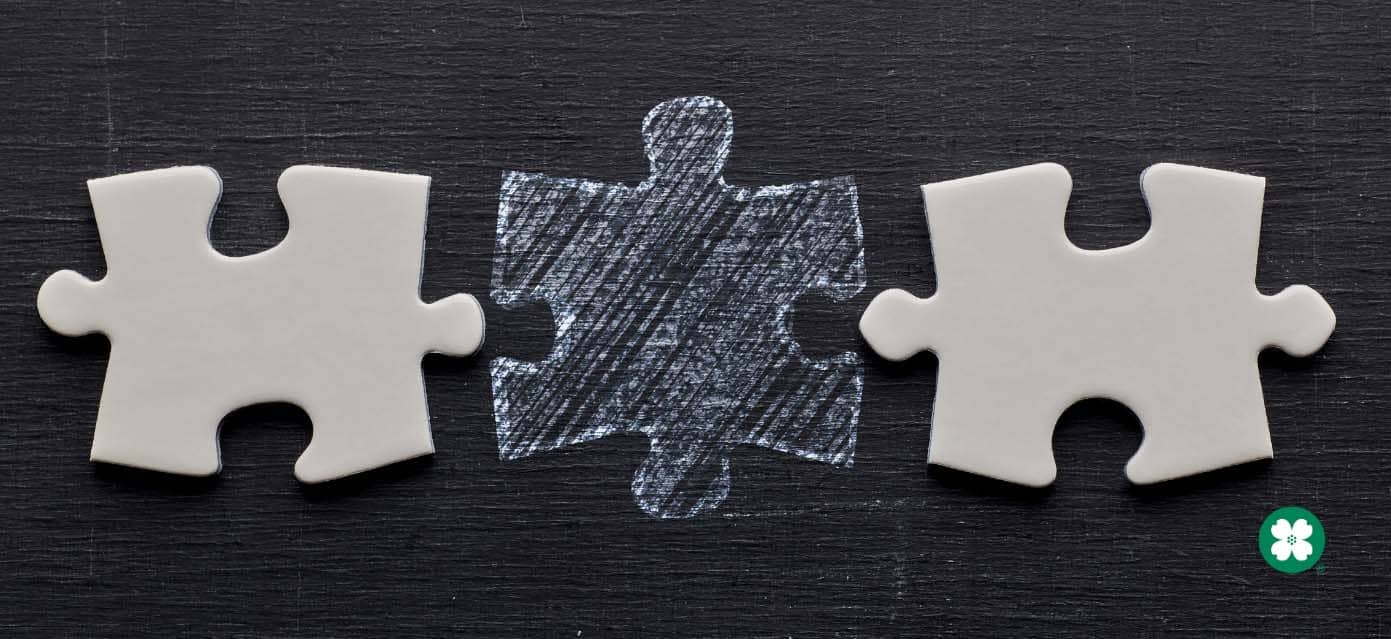 You work hard to maintain your retirement plan, but what about long-term care costs? Here's how long-term care fits into your retirement plan.
You work hard to maintain your retirement plan, from reviewing the numbers to accounting for taxes, but what about factoring in long-term care costs?
"While long-term care conversations are never fun, they are vitally important. An unprepared long-term care stay is one of the few life events that can ruin a sound financial plan." according to Central Investment Advisors.
While it may seem far off, it's never too early to plan for your long-term care. When it comes to long-term planning, a majority of people cite health care costs as something they are concerned about. Aside from just health care costs, 70% of people ages 65 and older will require long-term care1, which can be even more costly.
Knowing your options can help you save more accurately and better prepare for the future. Learn about how long-term care fits into your long-term retirement plan.
What is Long-Term Care Insurance?
A Long-Term Care Insurance (LTCI) policy can help pay for the services not covered by regular health insurance. Long-term care services are designed to help meet your health and personal care needs during an extended amount of time. You may need care due to older age or a medical condition. In addition, these services can help if you ever have a chronic illness or disability that leaves you unable to care for yourself for longer than 90 days.
Keep in mind, if your health changes as you get older, it could be more difficult to get coverage. Which makes it more important to plan ahead while you have the most options. Healthcare insurance, including Medicare, pays for skilled or rehabilitative services only, and doesn't cover custodial care. Medicare may cover a portion of the first 100 days of care received at a nursing facility if requirements are met. After the 100 days, you'll need to cover your own costs.
The first step in planning for long-term care is to find an insurance policy that meets your needs, whether you purchase add-on coverage to an existing policy, or open a separate policy. Consider the premium cost, and include that amount in your monthly budget, as well as any co-pays or deductibles to meet each year.
Before enrolling in any type of insurance policy, be sure to visit with your financial professional. Types of long-term care insurance include:
Traditional Long-Term Care Insurance

– offers flexibility in benefits to help you design a plan that addresses your specific needs. It also may limit out-of-pocket expenses. Good health and partner discounts help reduce the cost of these premiums. Traditional LTC insurance policies may qualify for your state's Partnership Program, which means that every dollar in benefits paid from a long-term care policy will allow you to protect a dollar of your assets should you ever need to qualify for Medicaid. Please consult with your financial professional on how the Partnership Program may benefit you.

Life Insurance with Long-Term Care Riders

– is an option many insurance carriers are now offering, which acts as an added benefit to a permanent life insurance product. This type of policy is helpful if you are primarily looking for life insurance, because you're actually securing two forms of insurance in one package. Long-term care riders come at a cost and allow you to use a percentage of your death benefit should you require long-term care instead.

Combination Products with Long-Term Care Benefits

– are also known as "hybrids" or "linked-benefit products" and offer a simplified underwriting process using either a life insurance or annuity policy to create the tax-fee LTC benefit. Most can be paid in either a single or ongoing premium, sometimes up to 10 years. In the event you do not require long-term care, a beneficiary of your choice receives the proceeds: an income-tax free life insurance death benefit or taxable annuity proceeds.
The above LTCI plans are summary descriptions – you can view our Guide to Long-Term Care Insurance for a deeper dive into funding your LTC plan.
Who Needs Long-Term Care
Generally, older individuals require most long-term care services. However, a middle-aged or younger person may need long-term care if suffering from a debilitating illness or accident which requires care. Here are a few examples of conditions that may require long-term care:
Dementia/Alzheimer's
Stroke
Complications with diabetes
Other chronic conditions
Also, factors like gender and family history can affect your need for long-term care. Females usually live longer than males, making it more important to plan ahead. If your family history includes medical conditions or disabilities, you could be at a higher risk for needing long-term care.
What Does Long-Term Care Cover?
You can receive long-term care at home, an assisted living facility, community facilities offering services, or a skilled nursing facility. Long-term care services can include:
Bathing and Dressing
Going to the restroom
Grooming needs
Moving around your house
Cleaning
Preparing meals
Types of Long-Term Care
Depending on your needs, there are many different types of long-term care available, including:
Home-Based Health Care

– is ideal if you are largely independent and need some extra assistance, including medical care. This is a good option for more short-term needs, such as recovering from a procedure. Home-based care can be less expensive than full-time care like a nursing home or assisted living facility.

Homemaker and Personal Care

– is similar to home-based care, but may not include the medical services of a nurse or home health aide. Homemaker care assists with preparing meals, household chores, and daily living needs.

Companion Services

– include someone coming to regularly visit with you. This type of care usually doesn't include personal care or household chores, and is intended to keep you company in between health visits.

Transportation Services

– if you're unable to drive, transportation services can take you to and from appointments. These services can also include going to the grocery store or running personal errands.

Emergency Medical Alert

– these types of alert devices are intended for you to wear at all times, and can alert medical professionals in the event of an emergency. These devices include a button to push which calls for emergency services, and can be helpful in the event of a fall or medical emergency. There is usually a fee associated with medical alert services, usually billed monthly.

Long-Term Care Facility

– provides both medical and personal care in the event you're not able to live independently. The best time to research these facilities is before you need the care, as some places have waiting lists. You'll want to evaluate the cost and see if your insurance plans are accepted. In addition, it's a good idea to ask if transportation services or meals are included, so you can factor those costs into your budget.
What are the Next Steps?
To get started, it's a good idea to meet with your family or potential caregivers about your objectives. Consider things like who you want to care for you, where you'd like to receive care, and how you'll pay for care.
Next, you'll want to speak with your financial advisor about how your goals align with your retirement plan. How are you going to fund the LTCI plan? Does this strategy work with your retirement goals and current portfolio? Your advisor will evaluate and help you make adjustments to your plan. As always, we're here to help you navigate through every step. Contact us for more information or if we can help in any way.
Source:
1202 U.S. Department of Health and Human Services
Long-term care insurance policies and riders are subject to underwriting and contain exclusions and limitations. Eligibility for long-term care and life insurance, additional policy benefits and qualifications for benefits is determined on a case-by-case basis. For costs and complete details of coverage, please contact your financial advisor.
The information provided in these articles is intended for informational purposes only. It is not to be construed as the opinion of Central Bancompany, Inc., and/or its subsidiaries and does not imply endorsement or support of any of the mentioned information, products, services, or providers. All information presented is without any representation, guaranty, or warranty regarding the accuracy, relevance, or completeness of the information.
Category: Retirement