3212 S. Glenstone Ave.
Springfield, MO 65804
I believe we suffer from information overload. In a world full of noise and distractions, it's hard to decipher the important from the trivial. When you ask for help, even the experts give conflicting advice.
What I do is help people cut through the noise and distractions to focus on what matters to them. I make sure clients feel comfortable with their investment decisions and build a plan that can help to navigate various market conditions. Basically, I help people understand their goals and create a financial roadmap to prepare them for the longest vacation of their life - retirement.
When I first became a registered representative in 1993, there was no internet and CNBC was only three years old. The only investment information was on the nightly news or in the newspaper. Now it's all in the palm of your hand (literally). Facebook, Twitter… All of a sudden, everybody is an expert and can't wait to tell you (whether or not you asked).
Many advisors talk about how much money they can make you. Not me. I can't make you rich, but I can help you pursue your financial goals. I seek this by going over all the risks you face (even the ones you may not be aware of). Despite all the investment "noise" out there, it is impossible to be completely right in this business. What is possible is to be completely wrong, and I believe it's better to be partially right than destitute. I believe everyone should experience financial confidence.
After graduating from KU with a degree in economics I started my career with Edward Jones and joined Central Investment Advisors in 1996. I am blessed with three hockey player sons. I enjoy reading, writing, cycling, and giving back to the community. In 2009-10, I served as president of Sunrise Rotary, Rock n Ribs, and the combined board of the Springfield Rotary Clubs. I served as the chairman of the finance and building committees and as a member of the parish council for St Elizabeth Ann Seton for 15 years. I previously served on the Leadership Springfield Board of Directors and was a member of Class 19 (2003-4).
I have had the pleasure of helping clients and their families my entire adult life, and can think of no other profession that could be more rewarding.
Achievements:
CERTIFIED FINANCIAL PLANNER™
Licenses - Series 7 & 66 - Held with LPL Financial
Leadership Springfield Graduate - Class 19
Graduate of Kansas University with a degree in Economics
Over 30 years of financial planning experience
"If you want to go fast, go alone. If you want to go far, go together."
We believe a team approach is the best way to serve our client's needs. The critical investment decisions we make on behalf of our clients are informed by the proven structure of a diverse yet united group of professionals whose sole focus is on helping families pursue their financial goals.
Marlene Giebler
Client Service Specialist, LPL
What you could have tomorrow
With our investment management, you'll receive: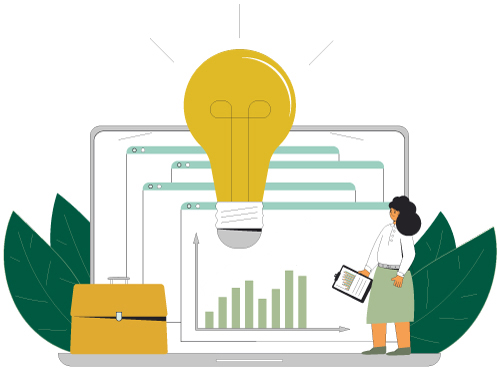 Personalized Service & Advice
We'll oversee your plan, customized for you and designed to evolve as you life changes. If your goals shift, we're here to help.
Convenient, Intelligent Technology
You can always view your account's activity, track account performance, and update your individual plan, all in your personalized online portal. If you have any questions, our service team is available.
Advanced Investment Strategies
Through daily monitoring and advanced trading techniques, we work to reduce your taxes and improve your portfolio.
Guided Wealth Portfolios (GWP) is a centrally managed, algorithm-based, investment program sponsored by LPL Financial LLC (LPL). GWP uses proprietary, automated, computer algorithms of FutureAdvisor to generate investment recommendations based upon model portfolios constructed by LPL. FutureAdvisor and LPL are nonaffiliated entitles. If you are receiving advisory services in GWP from a separately registered investment advisor firm other than LPL or FutureAdvisor, LPL and FutureAdvisor are not affiliates of such advisor. Both LPL and FutureAdvisor are investment advisors registered with the U.S. Securities and Exchange Commission, and LPL is also a Member FINRA/SIPC. All investing involves risk including loss of principal. No strategy assures success or protects against loss. There is no guarantee that a diversified portfolio will enhance overall returns or outperform a non-diversified portfolio. Diversification does not protect against market risk.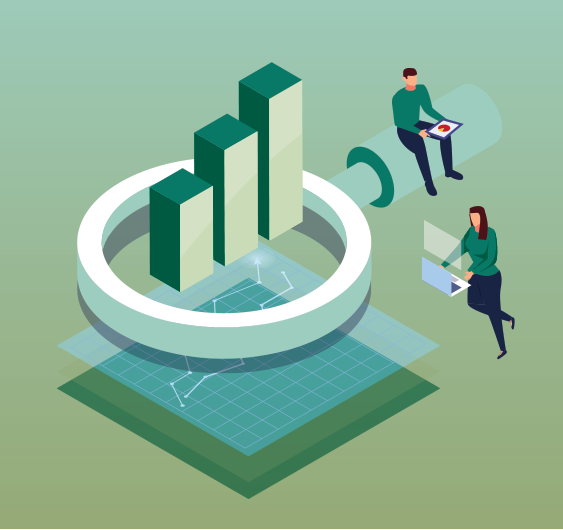 Client-Focused Wealth Management
Central Investment Advisors focuses on you and the unique set of financial circumstances you and your family face. Getting to know you and understanding your personal needs allows us to create a customized wealth management strategy aligned with your short- and long-term objectives. By building a lasting, personal relationship with you, we are able to help you anticipate needs and plan for the future.
Strategies for Your Wealth Management Needs
We help you create a personalized financial strategy based on your lifestyle goals. Using our discovery process, we work with you to build an appropriate plan that supports your objectives, and then monitor it to help you stay on track. Our services and strategies include:
Retirement planning
Business strategies
Investment planning
Small Business strategies
Estate planning
Insurance
Education planning
Risk management
Tax strategies
Gifting strategies
Neither LPL Financial, nor its registered representatives, offer tax or legal advice.