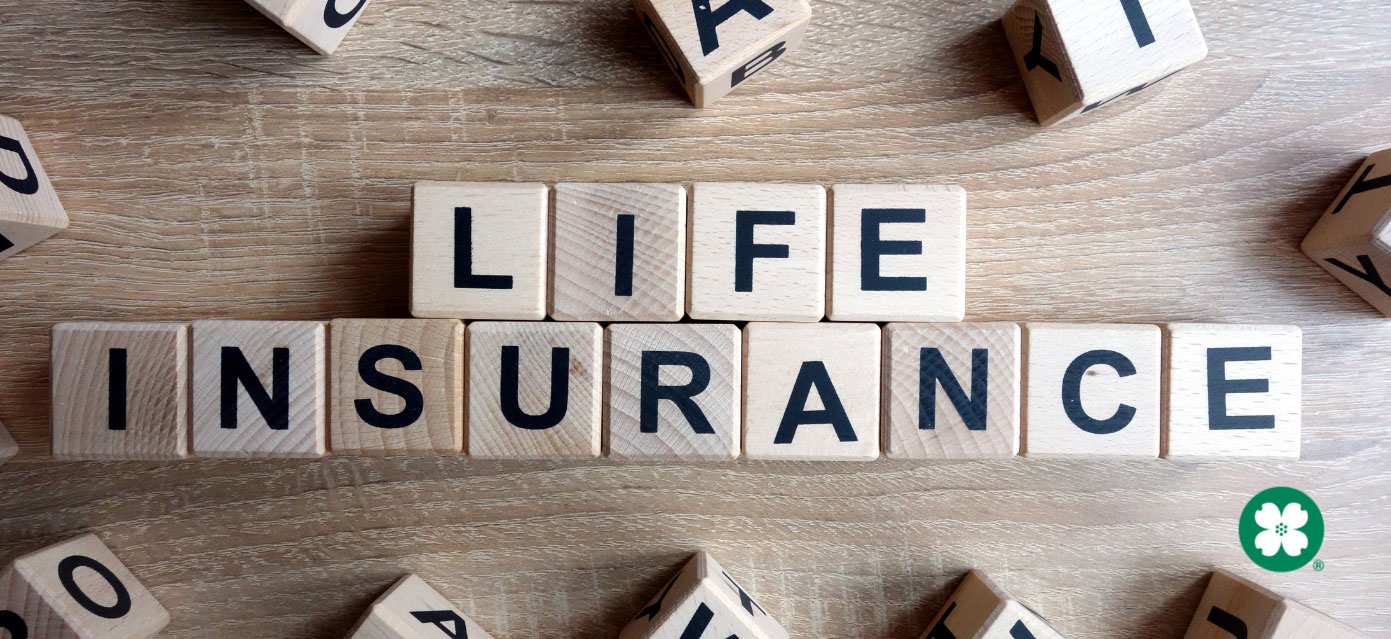 A whole life insurance policy provides coverage for the entire life of the policyholder. Is this permanent death benefit coverage right for you?
Check out our guide to whole life insurance to see what works best for your needs.
When Does Whole Life Insurance Make Sense?
Whole life insurance can be pricey and not every person needs it for their whole life. Nevertheless, permanent life insurance can be beneficial in certain situations. Generally, whole life insurance comes with:
A guaranteed minimum rate of cash value.
Premium payments will remain the same.
A guaranteed death benefit that won't decrease.
A whole life insurance policy can be useful in specific situations, such as:
Creating a Trust:

A trust can be funded with permanent life insurance to maintain support for your children in the event of your passing.

Having to Pay Estate Taxes:

In the case of estates exceeding the current estate tax exemption, purchasing permanent life insurance could help your heirs pay estate taxes after you die.

Getting a Buy Sell Agreement Funded:

Partners in a business could consider getting whole life insurance to help buy the other partners shares when they pass.
Cash Value Accumulation
Cash value accounts allow you to accumulate premium payments over time and access the money when needed.
When you open a whole life insurance policy, a cash value account comes with the policy. A cash value account is similar to an IRA or a 401(k). The tax-deferred account can grow, but if you take a loan or withdrawal from the account, then it becomes taxable.
Cash value accumulation is the defining characteristic between whole life and term life insurance. All policies are different in terms of growth over time. Some policies require decades of growth before accumulated cash value exceeds premiums paid. This is mostly caused by the whole premium not going towards the cash value. Only a portion of the premium goes into the account. Most of the premium is sent to paying for the actual insurance and expense fees.
Whole life insurance policies have a low guaranteed return rate, which can be confusing when it comes to calculating how much you are going to earn. The reason for this is because most insurance companies that sell whole life also offer a "non-guaranteed" dividend return rate. Ultimately, you can raise cash value through dividends, but it's impossible to know the amount it will reach.
Using the Cash Value
You can use the cash value of the account for withdrawals and loans. There are a few things to keep in mind when taking money out of the account. First, when you withdraw less than the amount attributable to premiums paid, no taxes are due. However, because the difference in withdrawals is an investment gain, you will owe taxes on it. When it comes to loans, they are tax-free, and interest is charged on the repayments.
In the event of your passing, your death benefit will be reduced by any outstanding loans and withdrawals. But do not let this discourage you. If you decide to access the cash value, it's important to understand all the implications before making a decision.
Beneficiaries and the Event of Your Passing
During the whole life insurance purchase process, you will choose beneficiaries. These are the people who will receive a payout in the event of your passing. You also have the ability to split the payout to your liking among the beneficiaries.
It is also recommended to choose at least one or more contingent beneficiaries. In the event your primary beneficiaries pass away before you, these people are like your backup plan.
Choosing beneficiaries is a very important part of whole life insurance, and so is revisiting your last desires. No matter what your will says, the insurance company is contractually obligated to make sure the beneficiaries receive the payout. It's very important to always make sure your will is up-to-date to whom your policy is obligated.
The good thing about whole life insurance is that it remains active until you pass away. If you've paid your premiums, you can't outlive a whole life policy.
But there is a catch. It doesn't matter how much cash value an insurance policy has accumulated; it only pays out the death benefit. The cash value becomes the property of the insurer in case of your passing. It's also important to remember that loans and withdrawals will reduce the payout your beneficiaries receive.
A life insurance rider can protect the death benefit in case of a disability, critical illness, or even terminal illness. Having this rider also means you might have to pay higher premiums. This is because the insurance company would have to payout more money.
Costs of Whole Life Insurance
All in all, whole life insurance has benefits that could be helpful. However, whole life insurance can be pretty expensive. Consider your needs, if your life insurance has a definite end, such as the years until your retirement. Or, if you need insurance for longer-term goals such as estate planning or funding a trust. Generally, whole life insurance is more expensive than term life insurance. There are a few factors insurance companies evaluate when setting up your coverage. Along with your choice of coverage, these factors can include:
Gender
Age
Coverage Type
Tobacco Use
Health Conditions in the Past and Present
Credit
History of Crime
When it comes to whole life, there are many other provisions and features that can affect costs.
Crediting of dividends (3)
The payment period
Rate of return guaranteed
Is Whole Life Insurance the right choice for you?
Whole life insurance may not be the first choice for some people. However, there are some benefits that might fit your specific needs. Some questions to ask yourself when wondering if whole life is the right choice are:
Universal life insurance

- is another kind of permanent life insurance. As long as you pay the premiums and meet additional requirements, you can keep the coverage.

Variable life insurance

- is a life insurance product with different accounts including many investment funds and instruments.

Survivorship life insurance

- is a policy written on two lives. This means both of the people on the policy must pass before the payout can happen.
No matter your choice, we are here to help you in your important financial decisions. As always, feel free to contact us if there's any way we can assist you.
Sources:
Guide to Whole Life Insurance, Forbes
Whole Life Insurance, Investopedia
(1) The claim to providing coverage for your whole life assumes that all premiums are paid.
(2) Guarantees are based on the claims-paying ability of the issuing insurance company.
(3) Dividends are reviewed annually and are not guaranteed.
(4) Withdrawals from loans against a policy will reduce the policy's cash surrender value and death benefit and may also affect any dividends paid on the policy. Policy loans, including any accrued interest, must be repaid in cash or from policy values upon policy termination or the death of the insured. Repayment of loans from policy values can potentially trigger a significant tax liability, and there may be little or no cash value remaining in the policy to pay the tax. If loans equal or exceed the cash value, the policy will terminate if additional cash payments are not made. Policy owners should consult with their tax advisors about the potential impact of any surrenders, withdrawals or loans.
The information provided in these articles is intended for informational purposes only. It is not to be construed as the opinion of Central Bancompany, Inc., and/or its subsidiaries and does not imply endorsement or support of any of the mentioned information, products, services, or providers. All information presented is without any representation, guaranty, or warranty regarding the accuracy, relevance, or completeness of the information.
Category: Wealth Planning