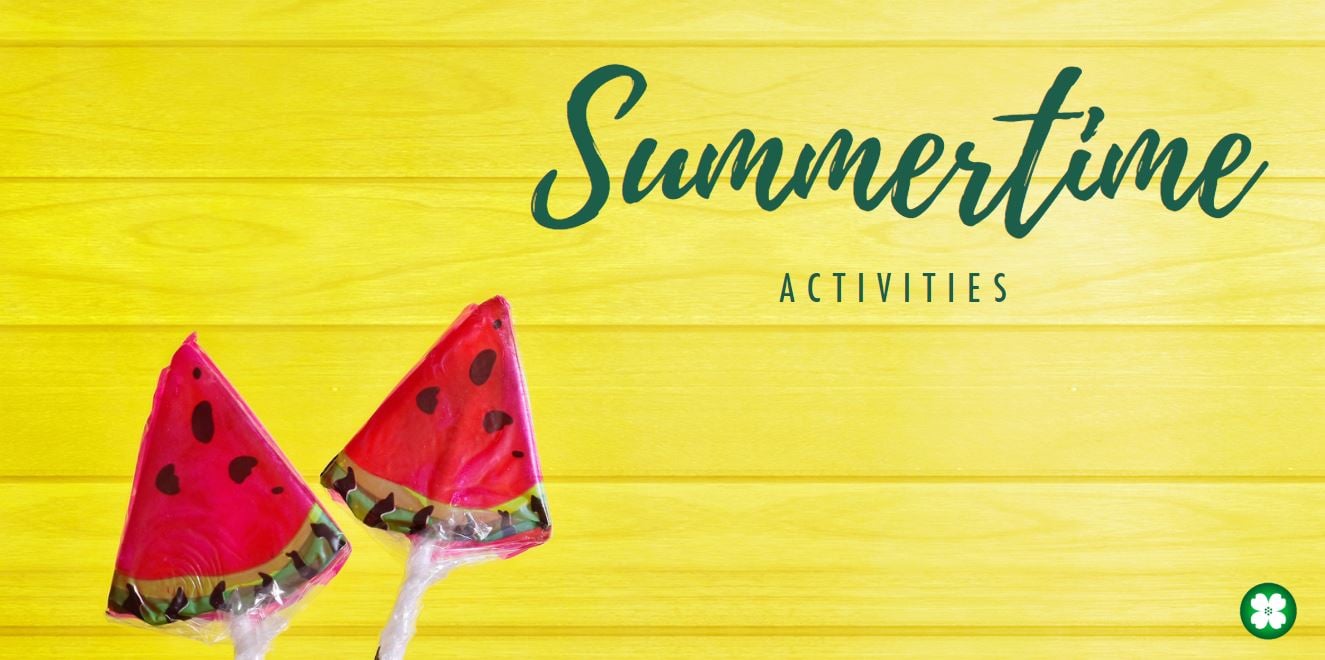 As temperatures start to heat up and the days get longer, summer fun can kick into gear. Check out this list of fun and relaxing summertime ideas.
As temperatures start to heat up and the days get longer, summer fun can kick into gear. Looking for things to do this summer? Then, check out this list of fun and relaxing summertime ideas.
1. Be a tourist in your own area
You don't have to leave town to feel like you're on vacation. Regardless of where you live, there are probably some touristy places you haven't visited yet. Put on your exploring shoes, and hike trails, browse stores, take drives, or visit a restaurant you've never tried. If you like, you might even want to consider renting a room at a local hotel or bed and breakfast to give your hometown tourism an extra layer of relaxation.
2. Rent a boat
Driving a boat is easier than driving a car, and for a daily or weekly fee, you can become the master of your own ship for a few hours or even a week. Many rental places also offer tubes, skis, or other accessories that are ideal for family vacations. Traveling with friends? Consider a party boat with speakers and slides for parties on the water. OR, spend the night in a houseboat on the water.
3. Go camping
If you like the idea of boating, consider looking for a boat on a lake with boat-in campsites. The boat lets you haul your gear to a sweet spot easily, and once there, you can enjoy the comfort and privacy of camping away from other people.
Alternatively, rent an RV and head to a traditional campground or explore the country while enjoying the comforts of home. Want to rough it a bit more? Invest in camping hammocks, trek into the forest, and sleep while hanging from the trees.
4. Try Something New
Is there anything you have always wanted to do? To make this summer memorable, spend some time thinking of things you've never done. Consider keeping a running list, and watch as your page gets filled with big and small ideas.
Then, throughout the summer, try some of the items on your list. Whether you make homemade ice cream for the first time or start researching whether your dream trip to Antarctica is really feasible, you're bound to have a good time.
5. Make your home more comfortable
Although vacations and adventures are fun, staying at home can also provide a great time. This summer, look at spaces in your home that need improvement and take some steps to carve out some extra comfort.
Maybe you want to grab the shovel, level out some land, lay some stones, and put in a patio with a fire pit. Perhaps, you want to turn your old garden shed into a playhouse for the grandkids. Or, maybe you just want to add some ambient lighting to your outdoor area or make a mosaic backsplash behind your oven. There are all kinds of fun projects that can fill a little time and make your home extra inviting.
Regardless of what is on your plate this season, summertime fun has not been canceled. Dive into some of these ideas and watch the good times roll.
The information provided in these articles is intended for informational purposes only. It is not to be construed as the opinion of Central Bancompany, Inc., and/or its subsidiaries and does not imply endorsement or support of any of the mentioned information, products, services, or providers. All information presented is without any representation, guaranty, or warranty regarding the accuracy, relevance, or completeness of the information.
Category: Family & Estate